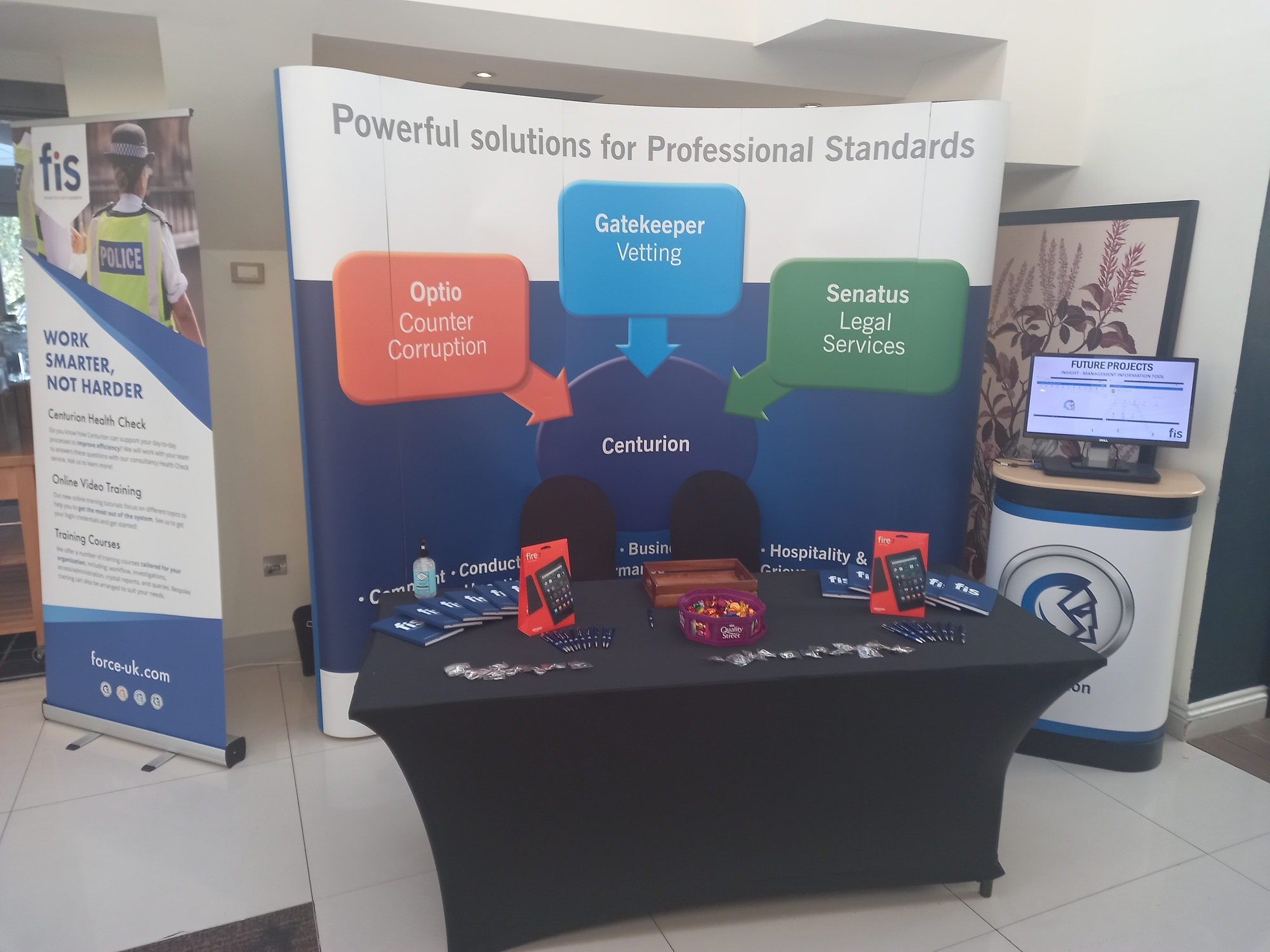 FIS had a great time meeting with the UK police forces at the Professional Standards and Ethics National Conference this year.
The stand generated a lot of interest with forces enquiring about obtaining a "Health Check". Those that had their checkup already were giving their well-received feedback.
News of our latest video training and other work has started to spread. Forces wanting to know more enquired further into how they could receive this material.
If you missed us at the stand we will be putting out a newsletter in January, which should contain exciting news of our new work and how it is progressing. Be sure to stay tuned for further insights into our roadmap for 2022.
For those that did visit the stand, we look forward to working with you soon.